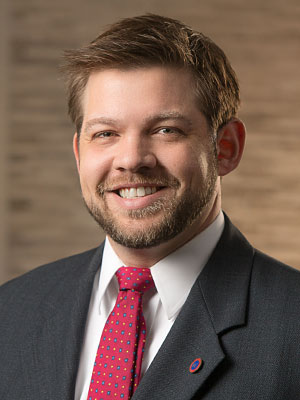 Education
University of Kansas School of Law, J.D.
University of Kansas, B.S.E
Contact Jon
Jonathan W. Davis
Direct line: 816.949.1102
Email: JDavis@VanOsdolKC.com
Meet Jon Davis
Our clients know Jon as a knowledgeable resource on risk management and, when necessary, a fierce and effective advocate on their behalf.
Jon works closely with local, regional and national businesses on their comprehensive legal and risk management needs. He also represents his clients as an aggressive advocate after claims have been made. Jon has extensive experience representing both small and mid-size businesses, doctors, hospitals, dentists, oral surgeons, architects and engineers.
Jon litigates a broad range of state and federal cases including medical and dental malpractice, wrongful death, design defect, fraud and misrepresentation. Prior to disputes, he works closely with his clients to manage risk. He has defended a broad spectrum of clients which includes prominent individuals, Fortune 500 companies, regional medical providers, and internationally-known architecture firms. Jon has secured favorable jury verdicts in the courts of Kansas and Missouri, and briefed and argued cases before the Kansas Supreme Court and Missouri Court of Appeals.
Beyond his litigation practice, Jon also enjoys working with individuals, families and small business owners to analyze their Estate Planning needs with the goal of minimizing stress, taxes, and probate while also ensuring business continuity.
For the past two years, Jon has been honored by the American Society of Legal Advocates as one of the top 40 litigation lawyers in the state of Kansas under the age of forty.
When he's not working with clients, Jon serves in many leadership roles within the Church of the Resurrection, most recently wrapping up his three year term as Chairman of the Resurrection Foundation and member of the Church Council. He currently serves on the Board of the Community Foundation of Johnson County, a regional affiliate of the Greater Kansas City Community Foundation.