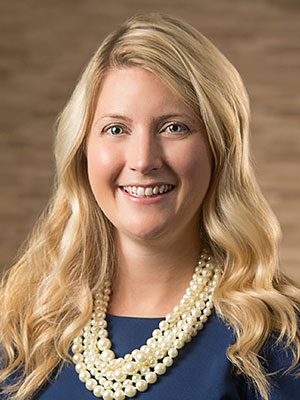 Practice Areas
Education
Saint Louis University, M.A. in Accounting
University of Missouri – Kansas City School of Law, LL.M in Taxation
Contact Liz
Elizabeth E. Patterson
Office: 816.421.0644
Email: EPatterson@VanOsdolKC.com
Meet Liz Patterson
Liz is known at Van Osdol as a tax expert and is valued for her ability to explain tax implications to our clients.
Liz has an accounting background and prior to joining Van Osdol, she practiced at an aviation firm where she assisted clients with their aviation tax planning. In 2012, she deepened her tax expertise while working at H&R Block in their Tax Institute–providing information and analysis on real-world implications of tax policy and proposals to individuals and tax preparers.
Today, Liz spends most of her time counseling Van Osdol clients on matters including business formation, not-for-profit formation, tax policy, and estate planning. In addition, she assists clients with choice of entity decisions, contract review, gift and tax planning issues including preparation of Wills and Trusts, and tax controversies with the IRS. Liz also prepares federal and state individual, estate, gift, corporate, and generation-skipping tax returns as well as fiduciary income tax returns for estates and trusts.
Liz was born and raised in Columbus, Ohio. She attended St. Louis University and obtained her undergraduate degree and Masters in Accounting. After getting her Masters, she decided to pursue a law degree with a focus in Tax and Business Law. Liz attended the University of Missouri-Kansas City School of Law and received her Masters of Law in Taxation in December of 2010.
Liz is a board member and officer of the E. F. Wildermuth Foundation, a Family Foundation in Columbus, Ohio that helps various charities located in the Midwest. She also serves on the Heart of America Tax Institute Committee, is a member of the Estate Planning Society and was recognized as a rising star in both Missouri and Kansas.