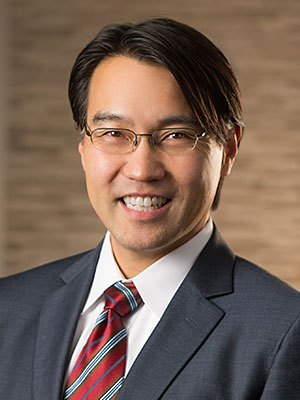 Practice Areas
Contact David
David J. Kim
Office: 816.421.0644
Email: DKim@VanOsdolKC.com
Meet David Kim
Before practicing law, David launched and successfully grew a chain of retail stores in the greater Kansas City area. This experience continues to inform David's approach to practicing law, which is delivering affordable and impactful legal advice to clients while respecting and acknowledging their very personal stake in the outcome.
In 2009, David left one of the largest law firms in Kansas City to join us here at Van Osdol. He represents clients in a wide variety of purchase and sale transactions, private equity and venture capital transactions, spin-offs and restructurings, recapitalizations, leveraged buyouts and other financing transactions. David advises clients routinely about issues like entity selection, intellectual property protection, board governance, ownership affairs, and tax law.
In addition, David enjoys helping businesses with day-to-day legal matters such as contract or lease review, risk management and dispute resolution.